Seattle Paralegal Services Washington State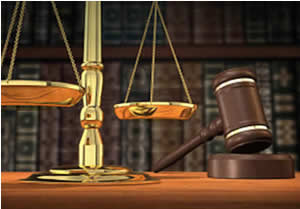 Seattle Paralegal Services is Open 7 Days a Week 7:30 a.m. to 10:00 p.m.
Family Law Paralegal Document Service: 206-578-9493
Seattle Paralegal Services can do more than prepare family law documents. When you call our office, I will not ask "how you are doing", I will ask, "what can I do for you". Divorce, Custody and Child Support document preparation are our specialties.
A Divorce Paralegal can prepare temporary orders with motions and supporting declarations. Divorces with children are more complex with the extra issues addressed. Child support documents and parenting plans have their added difficulties, we can make it all happen.
Divorce can be a stressful process, with the worst start being served documents for divorce. The first thing we do whether you or the other party filed first, is email you a questionnaire and gather up the information that is needed for your divorce as soon as possible.
Our Custody Paralegal Services can provide the expert attention to detail on the facts that a court decides custody disputes while preparing your custody documents.
Obtaining child support for the first time is entirely different than modification of an existing order. We can help with both types of child support case in either Snohomish or King County.
Our Child Visitation Services include preparing legal forms or other types of papers and documents as well as procedural help. We can also assist with you preparing for hearings, mediation, or trial.
If you are needing to obtain visitation your currently are not receiving or enforce an order you already have, we can help. This applied to divorcing parents and unmarried parents as well.
If you are a grandparent or of a close relationship to the children, new Washington State Laws allow to address these type of visitations now.
There are many other things you can use a paralegal for in family law other than divorce or child support. There are other types of preparation, organizing, analyzing, and trial work they can assist with. Another service that we will be offering is process serving so as to help with being a one stop business for all your needs.
Unbundled Service Participation
Seattle Paralegal Services participates in unbundled services with attorneys. Cases where an attorney reviews the documents that we prepare or any other collaboration type between attorney and paralegal are unbundled services. We can refer an attorney or team with one of your choosing. Seattle We can prepare your documents while the lawyer goes to court and speaks for you.
Currently, we are building a free family law document packet downloads page. We also design automated software for family law forms to be used by legal professionals. More...