Process Server Northgate WA Document Service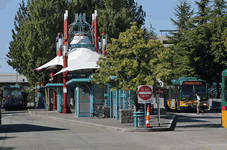 Paralegal Services:206-578-9493
Process Serving in Northgate of Seattle, Washington
$80 to have documents served in the Northgate area of Seattle.
Divorce Document Service Near Northgate, Seattle
Have divorce documents prepared by an experienced family law paralegal. We can help you get the child support and parenting plan you seek.
The forms and documents are fully prepared, ready to sign and file. We also help you make sure you get it done right, the filing and other court procedures.
Seattle's Northgate Name and Culture
Northgate Mall is the first covered mall in the United States, which is where the Seattle neighborhood got its name. The sub neighborhood Maple Leaf is in Northgate, which is where the mall is located.
Seattle Paralegal Services Shoreline Family Law Document Preparation.