Process Server Snohomish County Document Service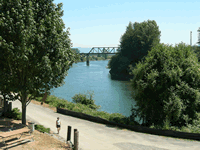 Paralegal Services:206-578-9493
Process Serving in Snohomish County Washington
The cost of documents being served for cities located in Snohomish County, Washington varies depending on how far away they are from the Snohomish County Courthouse they are. Below is a summary of the fees associated with process serving. Additional information if needed may be found on our city listings.
Edmonds $80, plus $3 per mile from the Lake Forest Park Exit.
Mountlake Terrace $75 for anywhere.
Lynnwood $70, plus $2 per mile from the 196th St. exit of I-5.
Everett $70 from Casino Road South. North of Casino Road is an additional $3 per mile.
Marysville $100, plus additional mileage fee of $3 per mile from the I-5 exit.
Divorce Document Service Near Snohomish County WA
Divorce forms prepared for Snohomish County, King County, Pierce County, Clark County, Skagit County, and any other Washington State County. Divorce forms come fully prepared, ready to print and sign.
Family law document services in King, Pierce, and Clark County areas.
Snohomish County, Washington Name and Culture
Snohomish County runs from the Cascade Mountains to the Puget Sound. It used be part of Island County until out of Island County January 14, 1861.
It was named after the Snohomish tribe. Although Everett is the County seat, it originally was Mukilteo. Later the county seat was in Snohomish, but after a controversial vote, it was permanently moved to Everett.
Seattle Paralegal Services Snohomish Family Law Document Preparation.