Process Server Washougal WA Document Service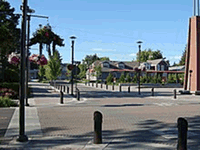 Paralegal Services:206-578-9493
Process Serving in Washougal, Washington
$90 to serve a person in Washougal, WA.
Divorce Document Service Near Washougal, WA
Child support, parenting plan, and divorce document services for Seattle and Washougal. Regardless of where you will be filing your divorce or family documents in Washington State, we can help you prepare them.
Divorce Forms Prepared for Vancouver, Washougal, Camas, Woodland, and Battle Ground. Family Law and Divorce Document Preparation.
Washougal, Washington Name and Culture
Washougal has a population of 16,000 and a median household income of $70,943. Washougal is an Indian word believed to mean "rushing water".
For recreation, there are four large municipal parks located in Washougal.