Process Server Queen Anne WA Document Service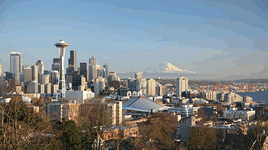 Paralegal Services:206-578-9493
Process Serving in Queen Anne of Seattle, Washington
$80 for documents to be served in Queen Anne area.
Divorce Document Service Near Queen Anne, Seattle
Our divorce document service also includes helping you navigate the court procedures. We fill your forms and documents out complete, so that you only have to print, date, sign, and file them. We provide help on where and how to file or deliver other copies.
Seattle's Queen Anne Name and Culture
The name is derived from the style of architecture of the early homes of the elites, a popular spot for building their mansions. Queen Anne Hill is the highest named hill in Seattle.
Queen Anne Hill was carved out by the Vashon Glacier 13,000 years ago. Queen Anne would not start being developed until 1875 when a massive wind storm flattened thousands of trees of its dense forest, making development more doable.
The Seattle Center resides in Queen Anne, as well as many other landmarks.
Seattle Paralegal Services Shoreline Family Law Document Preparation.