Process Server Woodland WA Document Service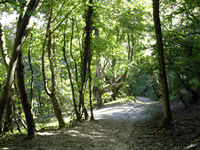 Paralegal Services:206-578-9493
Process Serving in Woodland, Washington
$120 to serve a residence, $100 a business.
Divorce Document Service Near Woodland, WA
Woodland paralegal services can prepare many different types of cases of family law for you, including divorce forms for people in Woodland, Washington. Agreed Divorces with children, everything fully prepared for $600. Not agreed, give us a call for a quote. Divorce agreed with no child, $330.
Divorce documents are fully prepared, and we also help you navigate the court procedures to get it finalized.
Divorce Forms Service for Washougal, Vancouver, Battle Ground, and Camas. Family Law and Divorce Document Preparation.
Woodland, Washington Name and Culture
Woodland, WA has a population of 6,138. The median income per household in Woodland is $62,430.
Identically or similarly named communities exist in Pierce County, Snohomish County, Island County, and Grays Harbor County.
Planters Day is a four day event that is the longest running community festival in the State of Washington.