Seattle Paralegal Services Family Law Document Service Washington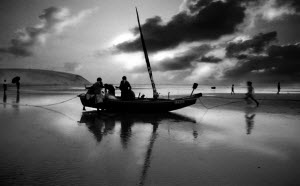 Family Law Paralegal: 206-578-9493
Seattle Paralegal Services has three commitment goals. First, to provide the best freelance and independent paralegal services available in the Greater Seattle Area and its 1.7 million Seattleites. Second, Seattle Paralegal Services development of a website that actually has a do-it-yourself document service. Third, to developed a free web resource to attorneys for automating family law document production (free initially anyways).
Seattle Paralegal Services will be developing a subsection of the site for the sole purpose of providing instructions and checklist along with some self help resources and documents (forms) for free download. This project of Seattle Paralegal Services will help those who cannot afford a paralegal let alone an attorney. It will also help with the project Seattle Paralegal Services in undertaking in the development of a software program that automates document preparation beyond anything that is currently available in the State of Washington.
Seattle Paralegal Services second project and goal, is to provide an original and unique resource for producing legal documents for family law. Yes, there is a software program out there that kind of already does that. The difference between theirs and Seattle Paralegal Services' goal is like comparing the sling-shot to the F-22 Raptor (think stealth jet fighter).
Seattle Paralegal Services-get your divorce, custody, and child support documents prepared. Seattle Paralegal Services are parenting plan and child support order experts with over 20 years of "FAMILY LAW" experience. Seattle Paralegal Services specializes in document preparation, discovery and discovery analysis, and trial preparation.
Seattle Paralegal Services can digest and analyze your discovery and prepare your documents for trial by affidavit, arbitration, trial, or prehearing statement of proof. Seattle Paralegal Services is very well versed in ER 904 and a numerous different types of motions for hearings and pretrial.
If you think it can't be done, Seattle Paralegal Services is up for any challenge. Seattle Paralegal Services provides services that are affordable and competitive. Yes, you may find it cheaper somewhere else, but you will not find it better than here at Seattle Paralegal Services.
I am a complete family law paralegal. A complete family law paralegal is a child support paralegal, parenting plan and custody paralegal, divorce paralegal, relocation paralegal, and nonparent paralegal.
Whether your needs have to do with a nonparent or divorce, visitation or custody, Seattle Paralegal Services has capability and capacity to meet your parenting plan need.
I am that paralegal with multiple skill sets you don't want working for the opposing side if you can help it. I do not practice in multiple areas of law, dividing my time. As they say, win by multiple effort, not divided effort. Wouldn't your rather have paralegal services from an expert than a jack of all trades paralegal? I am a true Seattle Family Law Paralegal and always provide the best I possibly can in my services to clients.
My other paralegal skills include strong writing skills, legal research skills, strong procedural knowledge with civil rules, and programming skills. I have supported trial work from discovery through trial.
Give us a call at Seattle Paralegal Services for a questionnaire, a paralegal will email one to you right away 206-578-9493.
Seattle Paralegal Services Shoreline Edmonds Family Law Document Preparation.