Seattle Divorce Paralegal Services Washington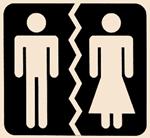 Paralegal: 206-578-9493
Seattle Divorce Paralegal Services prepares documents for divorce. Whether both parties are in agreement or not, Seattle Paralegal Services can meet your needs. We can help you prepare for mediation or trial and guide you through the process. Our Divorce Paralegal Services with children includes all the documents for child support and parenting plan. All forms come fully prepared.
Often divorce documents are referred to as forms. To me, a form is a simple fill in the blanks. Divorce forms appear to be simply a fill in the blanks because the person looking at them does not know what else to put in them or what the check box really tells the court. If you are writing a supportive affidavit or declaration, there really are no blanks to fill in because it is totally free written like a research paper. The "forms" are sneaky, and misinform the user (pun intended).
I feel that where so many have failed is thinking the documents that appear more "form like" are the most important, which is both true and untrue. If you don't have the expertise, you cannot even guess what should or should not be in a declaration or the places that say "Other" in the documents, or what not to check or should have been checked. Simply checking everything will not work.
Let an expert paralegal prepare your "documents" for you.
Cost for all the forms prepared to start and finalize your divorce case for an agreed divorce with children is $595.
To have all the forms prepared for an agreed divorce without children is $330, includes all documents to start and finalize your divorce.
Local Contact Pages