Process Server Camas WA Document Service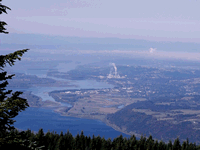 Paralegal Services:206-578-9493
Process Serving in Camas, Washington
$80 to serve a business or person in Camas, WA
Divorce Document Service Near Camas, WA
Divorce documents, child support, and parenting plan forms prepared. Paralegal Services and document services Camas, WA.
Divorce Forms Prepared for Washougal, Battle Ground, Woodland, and Vancouver. Child Suport and Custody Documents Prepared.
Camas, Washington Name and Culture
Camas has a population of nearly 24,000. The median household income in Camas is $94,350, which is 50% higher than Battle Ground.
The name Camas came from the Camas Lilly, an onion type of bulb producing plan that was coveted by the local Native Americans.