Seattle Child Custody Paralegal Services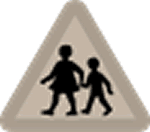 Call today: 206-578-9493
Have Seattle Paralegal Services prepare your child custody documents. Regardless of your starting point, Seattle Paralegal Services can meet your needs. The procedures for accomplishing any of the below scenarios in regards to custody are similar but quite different.
Unmarried Custody Seattle Paralegal Document Service. Seattle Paralegal Services may need to prepare a motion for a parenting plan, a modification for a parenting plan even if one does not exist, or a petition for a parenting plan depending on what stage the case is at. Parentage custody issues can get a little complicated in comparison to married or divorced parents.
Divorced Custody Seattle Paralegal Document Service. Simply put, this is a major modification of an existing parenting plan.
Divorcing Custody Seattle Paralegal Document Service. Lease complicated of these scenarios because nothing has been laid in cement yet.
Nonparent Custody Seattle Paralegal Services. The worst, simply the worst of them all.
Seattle Paralegal Services Shoreline Edmonds Family Law Document Preparation.