Process Server Kirkland WA Document Service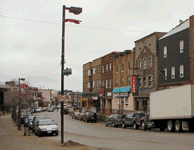 Paralegal Services:206-578-9493
Process Serving in Kirkland, Washington
Process serving anywhere in Kirkland for $80. Two attempts made.
Divorce Document Service Near Kirkland, WA
Help with preparing divorce forms near Kirkland, Washington. Divorce documents come fully prepared, we fill them out for you completely.
Included with the divorce forms is help with the child support and parenting plan document.
Kirkland, WA Name and Culture
The Kirkland Brand of Costco was named after the City of Kirkland. The city of Kirkland was named after a founder in 1886, Peter Kirk. Kirkland won the little league world series in 1982.
There is plenty to do in Kirkland with its trails, parks, and Lake Washington Beaches. There is nightlife, restaurants, and specialty shops.