Process Server Fremont WA Document Service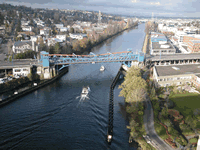 Paralegal Services:206-578-9493
Process Serving in Fremont of Seattle, Washington
$80 to have documents served anywhere in the Fremont area.
Divorce Document Service Near Fremont, Seattle
Divorce documents and forms fully prepared from a questionnaire you fill out and email back. We help with your child custody and support documents as well.
Seattle's Fremont Name and Culture
Fremont used to be its own city but was annexed in by Seattle in 1891. Two of its original founders were from Fremont, Nebraska.
Home of the giant troll crushing a Volkswagen and controversial Vladimir Lenin statue, all speak well to their motto of "Freedom to be Peculiar". Fremont has a self identity like no other.
Seattle Paralegal Services Shoreline Family Law Document Preparation.