Process Server Lake City WA Document Service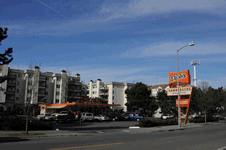 Paralegal Services:206-578-9493
Process Serving in Lake City of Seattle, Washington
$80 to have documents served anywhere along Lake City way.
Divorce Document Service Near Lake City, Seattle
We help with filling out divorce forms and writing divorce documents. We also do child support and parenting plan documents for custody.
Seattle's Lake City Name and Identity
Lake City Way was made all weather by building it out of brick from Lake City Way to Bothell and Everett. Lake City incorporated as a township in 1949, but like Fremont was annexed in by Seattle in 1954.
Lake City has a sordid history stemming from the prohibition speakeasies. Its culture was enabled by the draining of wetlands and the relationship of the automobile.
Seattle Paralegal Services Near Lake City Family Law Document Service.