Process Server Clark County WA Document Service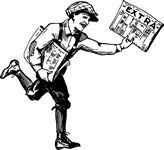 Process Serving in Clark County, Washington
Vancouver $70
Washougal $90
Camas $80
Battle Ground $90
Woodland $120
Paralegal Services:206-578-9493
Divorce Document Service Near Clark County, WA
Family Document Services Woodland, Vancouver, Camas, Battle Ground, Washougal in Clark County, Washington. Family law document preparation and procedural help.
Clark County, Washington Name and Culture
Clark County, WA has a population of 425,363. Clark County was named after the explorer William Clark. The other explorer that was with William was Meriwether Lewis of which there is a nearby county named after him, Lewis County, Washington.
The median household income in Clark County, WA is $69,062.